ABOUT FARROW CONSTRUCTION CORP
Farrow Construction Corp (FCC) is a premier home-builder specializing in residential construction and remodeling throughout southeast Florida.
We cover all types of construction related projects, from home inspections and repairs, to home remodeling, luxury new home construction, commercial construction and remodeling.
We only use top-quality materials and experienced tradesmen, because we feel that doing things the right way is more cost-effective and personally rewarding than using inferior materials and inexperienced labor.
No project is too big or small – We build custom homes as large as 12,000 square feet and remodel homes as small as 1000 square feet. We are a small enough company to devote our full attention to each customer, but large enough to take on large complex projects and complete them on-time and on-budget.
Residential Construction
Commercial Construction
New Construction
Remodel
Demolition
Painting
Consulting
WATCH OUT Home Maintenance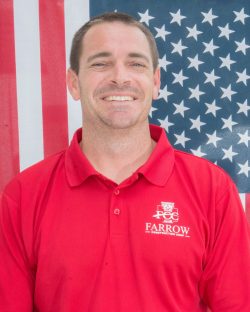 Joshua A. Farrow
General Contractor / President
License # CGC1508740
e: jfarrow@farrowconstruction.com
Josh has been in the construction industry for 20 years, 13 of those years as a General Contractor. He grew up in the family business and as a young child knew that he wanted to be a General Contractor. At the age of 21 Josh received his General Contractors License in the State of Florida. Josh has built and remodeled many luxury single-family homes in the Vero Beach area. He prides himself on his attention to detail and customer satisfaction.
Experience
  Luxury single family new construction and remodels
  Wood work, cabinet making, specialty wood design
  Trim Carpentry
  Concrete work
  Flooring
  Setting trusses
  Roofing
  Window and doors
  High lift operation
  Electrical
  Plumbing
  Home mitigation form
  Home inspection repairs
  Consulting and home maintenance
  Pool
  Pavers, asphalt, curbing, road repairs
Education & Licenses
  Palm Beach Community College- Construction Management
  State of Florida Certified General Contractor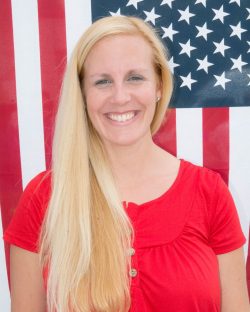 Kimberly Farrow
Office Manager / Estimator
e: kfarrow@farrowconstruction.com
Kim joined Farrow Construction Corp when it opened in 2009. As Josh's wife and after managing the office for several years, Kim has learned the the ins and outs of the construction industry. She serves multiple roles in the company – from running the office to estimating new jobs, helping clients choose materials and creating design and cabinet plans for clients. She is also a Notary Public and Quickbooks specialist.
Chris Eiswerth
Project Manager
e: ceiswerth@farrowconstruction.com (can contact via FaceTime audio / FaceTime text message)
Chris Eiswerth has been apart of the FCC family since 2009. His role in the company is Project Manager and Estimator. He is in Charge of the Lowes PSI, PSE, and Millwork Divisions.
Chris is a Carpenter by trade and has worked his way up in the industry, specializing in kitchens, bathrooms, flooring, custom cabinetry, windows and doors, crown moulding, baseboard, and interior and exterior remodeling.
Chris takes great pride in his craftsmanship and eye for detail and FCC is extremely proud to have Chris a Project manager.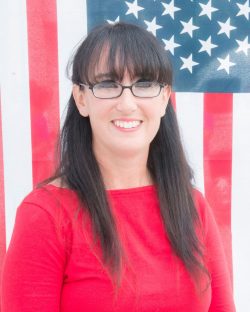 Renee Eiswerth

Assistant Office Manager / Lowes Coordination Manager

e: reiswerth@farrowconstruction.com
Renee is a mom of 3, 1 girl and 2 boys. Renee has been working for FCC since March of 2015. She is the assistant office manager and Lowes coordination manager. Renee handles all of the lowes PSI, PSE, and Millwork divisions. From billing to customer service she handles it all. Renee is an asset to FCC and we are so happy to have her part of our team. She is also a Notary Public and BuilderTrend specialist.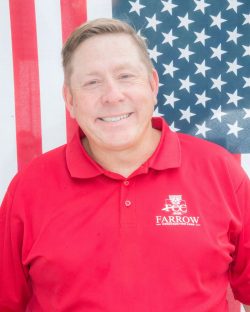 Jerry Lindsey
Project Manager
e: jlindsey@farrowconstruction.com
Jerry has been in the construction industry since 1985. Jerry is a passionate, innovative professional specializing in contracting and project management. Excellent communication, computer, and problem resolution skills have delivered many successful building projects on time and within budget. Some of the other facets of his professional career include marketing new products, and building strong customer and vendor relationships while consistently delivering mission-critical results. Jerry is a great addition to FCC and we are so happy to have him as a Project Manager.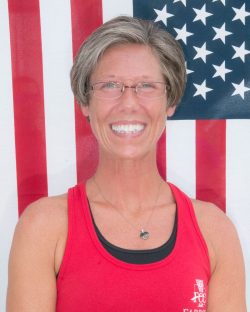 Tracie Futch

Receptionist / Scheduler / Permitting

e: tfutch@farrowconstruction.com
Tracie is part of the office staff at Farrow Construction Corp & helps to obtain permits, create crew schedules, make sure FCC office operations are running smoothly, and is a BuilderTrend specialist. Her years of administrative experience coupled with her office expertise and people skills have proven to be very beneficial to FCC. She's always available to assist clients & homeowners with any questions or concerns they may have.
A graduate of Sebastian River High School, Tracie moved to Sebastian from Long Island. When not at Farrow Construction she enjoys distance running & spending time at the beach.